The fifth Edition of the Juniper Experience promises to be a barn burner: the format goes through a definitive step to inforce itself as a worldwide leader into the beverage sector. In September 2016, the doors of theGINday has been closed again: the last Edition's report had left few doubts about the success of the format, legitimized by unanimous consent and follow-up in Italy… and even throughout the Old Continent.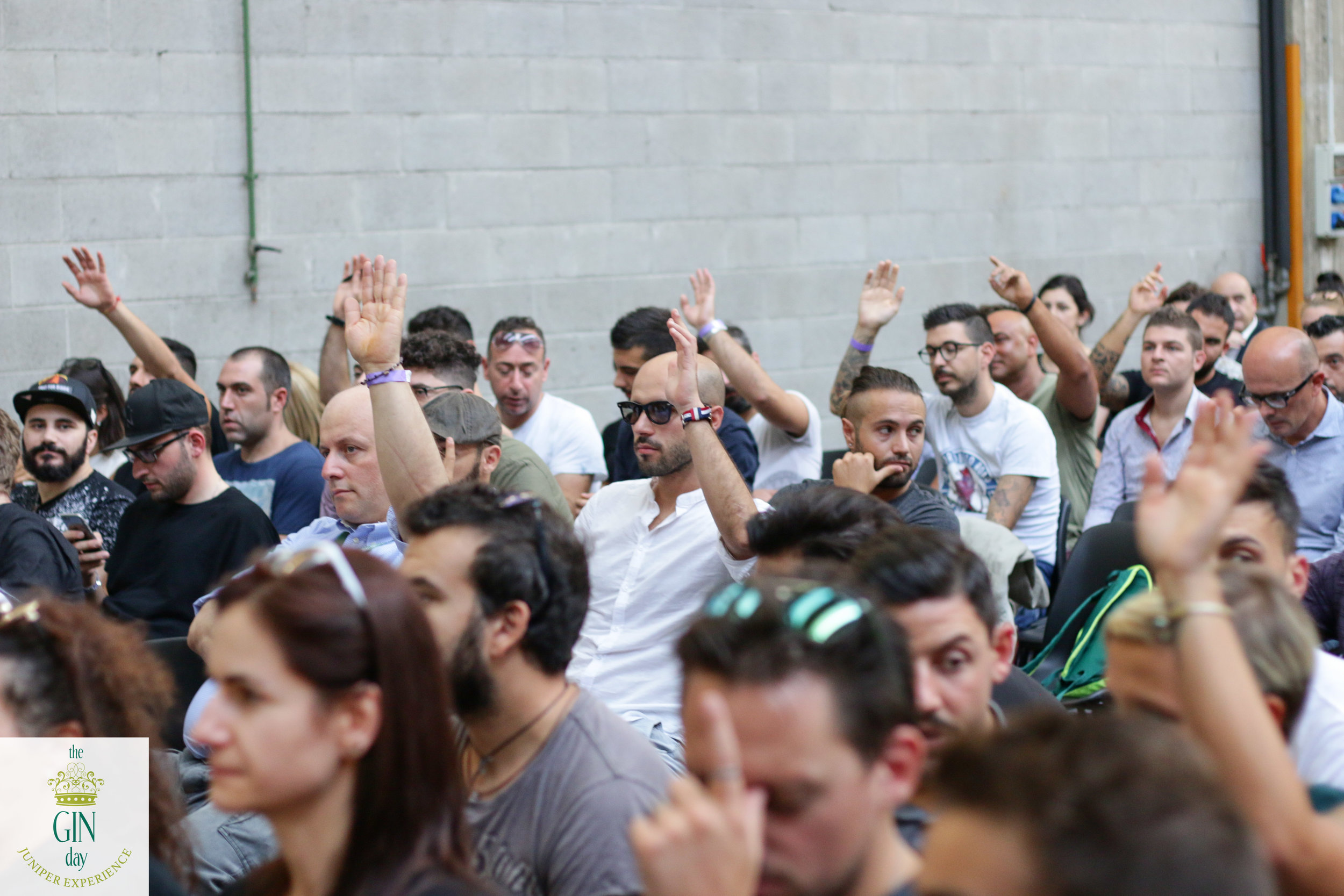 has passed that mental threshold according to which being present… is a must"
What the success of the previous Edition of theGINday did not prevent - indeed it has conveyed and pushed – is the will to expose, and at the same time to impose itself, even more importantly. That's why theGINday 2017 becomes, to all effects, a fair exhibition in full swing.
The basics of the project, born in 2013 and, from that moment, no longer stopped, remain the same. theGINday is a great opportunity of exchange of views for bartenders and, more generally, for the Horeca professionals: tasting desks, tasting rooms, seminars held by top experts in the world of bartending and spirits, thematic bars and various activities provide two unmissable days for every self-respecting bartender and for the whole bartending world, including the ordinary spirits&cocktails fans. A rich mosaic that embodies the ideal format able to give a further boost to the growth of the entire beverage sector.
Everything is expanding, in this 2017, with a series of great novelties: the caliber of the international guests is enriched with absolute top pawns; companies and their brands can approach the products even closer to consumers and buyers, thanks to a series of targeted initiatives; a real Gin School is set up and –last but not least – takes place the first unmissable Gin Cocktail Week
LADIES AND GENTLEMEN…
SEE YOU ON SEMPTEMBER 10TH AND 11TH, 2017!